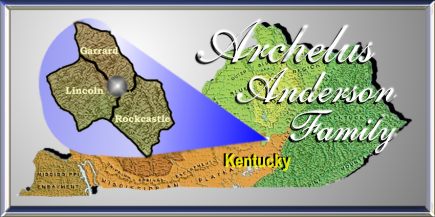 Garrard County, Kentucky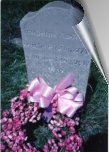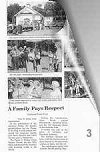 Photo: Carol Novotni


The first documented evidence of Archelus Anderson in Garrard Co. KY was a deed recorded in May 1807. He purchased about 150 acres of land in Garrard Co. from William and Polly Ratikin for the sum of $500.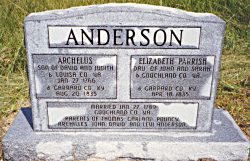 Archelus Anderson Cemetery Garrard Co. KY
Archelus ANDERSON was born 27-JAN-1766 in Virginia and he died 20-AUG-1835 in Garrard County, KY at 69 years of age. Archelus is the son of David and Judith ANDERSON.

Archelus married Elizabeth PARRISH daughter of Bobtail John PARRISH and SALLIE PARRISH in Goochland County, Va 27-JAN-1789. Archelus and Elizabeth with their children moved to Garrard Co. KY in 1807.


Archelus and Elizabeth had the following children:



Thomas ANDERSON was born ABT 1790 in Virginia. Thomas died in Garrard Co., KY ABT 1869.